Letters From Mouse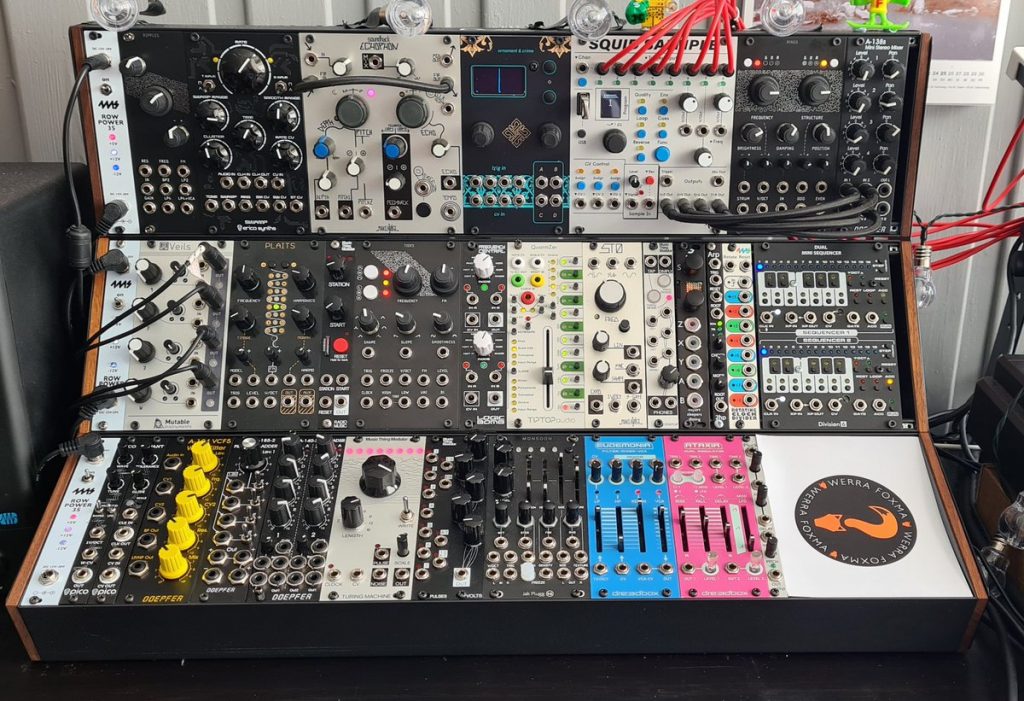 Letters From Mouse (LFM) is Steven Anderson who hails from near Edinburgh in Scotland. Steven has always been interested in music and he has a really eclectic taste. The following artists / bands have provided much of the soundtrack to Steven's life. The Stranglers, Pink Floyd, Hawkwind, Marillion, Grateful Dead, Frank Zappa, Sugar Cubes, Soundgarden, Fugazi, Sigur Ros, Aphex Twin, Boards Of Canada, Plaid, Kraftwerk, Louis Armstrong, Thelonius Monk, Hank Williams, Idles, the list could go on for some time.
Steven dipped into guitar but it was as a drummer that Steven really got into playing music. Various bands followed over the years, usually also featuring Steven's best mate Jim (stride) who is no longer with us. Laughing Gravy were probably the most notable of the these with the band playing the live in the local area. This was during the heyday of Grunge and the Gravy sound was quite punky, kind of like the cure but with balls.
Post Laughing Gravy Steven did enjoy club / radio play as part of vocal drum and bass duo EchoVent. Life happened though and it's only now after a number of years Steven has returned to music production with Letters From Mouse. Another journey has been undertaken with this project moving from software exclusively to mostly using modular and hardware gear. With LFM Steven has been releasing tunes based on vintage sounds, simple melodies and a desire to evoke emotion, Igloo magazine quoted it as being Bubbling Analog Synthesis. LFM has appeared on the following labels, Music Is The Devil, Castles in Space, Kahvi Collective, Triplicate Records, Wormhole World, Paradise Palms and on Werra Foxma as part of the duo Räven Musen.
Steven is also host of The Magic Window radio show on Mad Wasp Radio where he presents a weekly dive into the hottest independent electronica on the scene. Getting heard is always a challenge for independent artists and labels and with the show Steven is trying to give something back to what is an amazing community of people who are engaged in what is a really healthy scene.
RELEASES