Letter From Mouse
An gàrradh
Vinyl LP Catalogue Number: SUBEX00040
Download Catalogue Number: SUBEX00041
General Release Date: 16/04/2021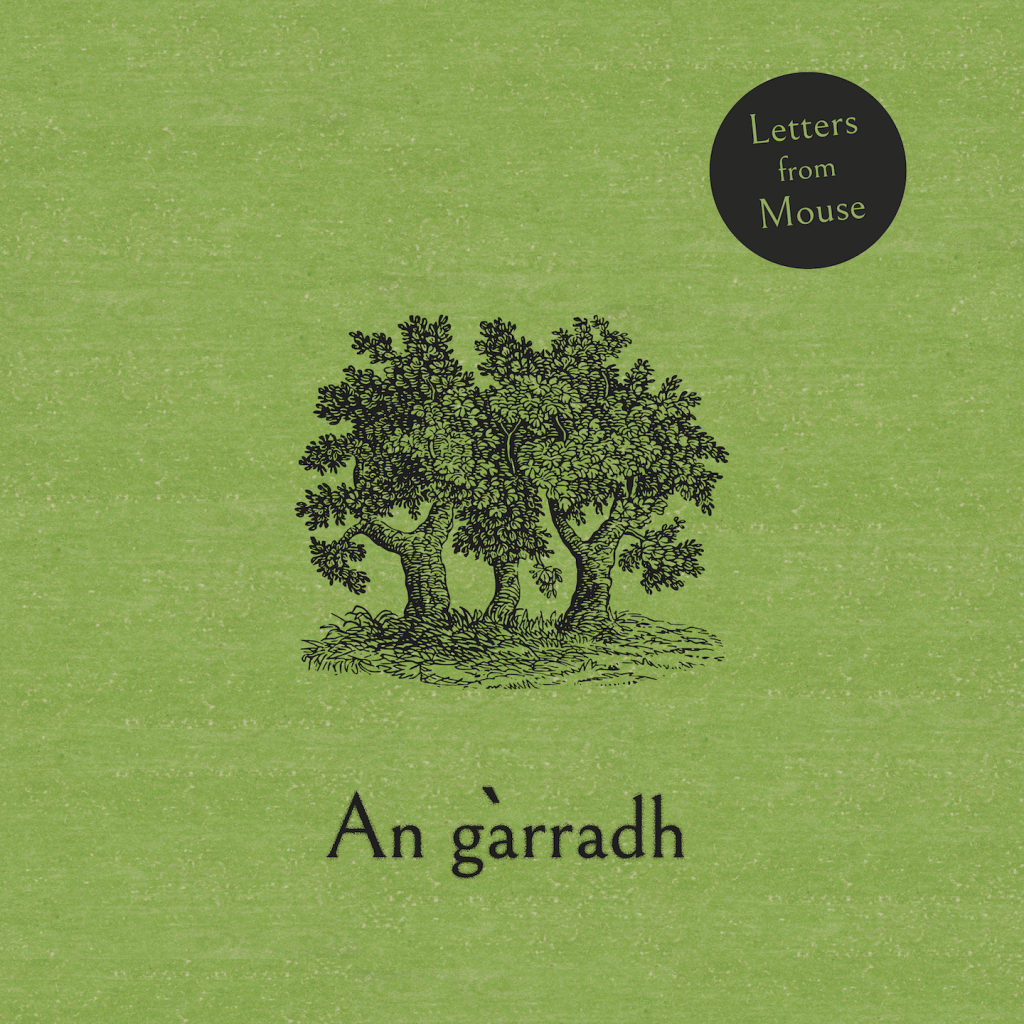 The garden, the stream, and the wood pulse with activity. LFM takes in the scene from his window, and delivers a beguiling tableau of life and death.
Letters From Mouse - An gàrradh
"An gàrradh (Scots Gaelic for The Garden) is an album inspired by the goings on in my back garden. The garden faces the local stream (The White Burn) and woodland that is teaming with all sorts of creatures, many of which visit the garden.
Watching these little visitors go about their business is a wonderful way to relax and switch off from the world. No matter what is going on these little guys are busy doing their thing in their little world. This album is meant to be listened to while staring out of your window, preferably with a mug of something tasty. Just take some time out and watch the things that happen right on your doorstep, it can be utterly fascinating.
It's a great thought to take into the process of creating music and I do hope that this comes across in the tunes. Many of these were live performances using a modular synthesizer setup with a bit of post production and effects applied at that stage. The unpredictable nature of modular gear really matches the behaviour of these creatures.
Not quite local but thanks to Josh Stewart aka Kh3rtis for the watery sounding samples. Josh recorded these in Vietnam and kindly shared them.
Just for reference Christian is a squirrel (or was) and Gerald is a field mouse.
Big thanks to Dan @ Subexotic for making this happen
Thanks also to everyone in the electronic music community, I'm constantly inspired by the support out there.
Biggest thanks as always to my girls Beata & Amelie who put up with my bleeps and bloops.
LFM is powered by Monolith Modular www.monolithmodular.co.uk/"
Bonus Album:
LFM – Brainmap
"Brainmap is a set of tunes that are a little bit more experimental for LFM. Again much of this material is made up of live modular performances with a bit of post processing.
The tunes are an exploration of thoughts and feelings that are perhaps on the darker side of things. I think with the various lockdowns and restrictions generate a lot of thought that is less than optimistic.
I'm generally a very up / optimistic person but my mind does race at times and I think that its this that keeps me on an even keel. I really do think that the sub conscious handles a lot of conflict and thoughts that could affect how I feel are worked through on the inside as it were. These tunes are an attempt to represent these thoughts in musical terms.
Look out for the crackles and pops in Confused By The Simple. These are from the Halley VLF receiver in the Antarctic and were kindly provided by Nigel Meredith, space weather research scientist at the British Antarctic Survey'.