Letters From Mouse
Tarbolton Bachelors Club
CD Catalogue Number: SUBEX00088
Download Catalogue Number: SUBEX00089
General Release Date: 28/01/2022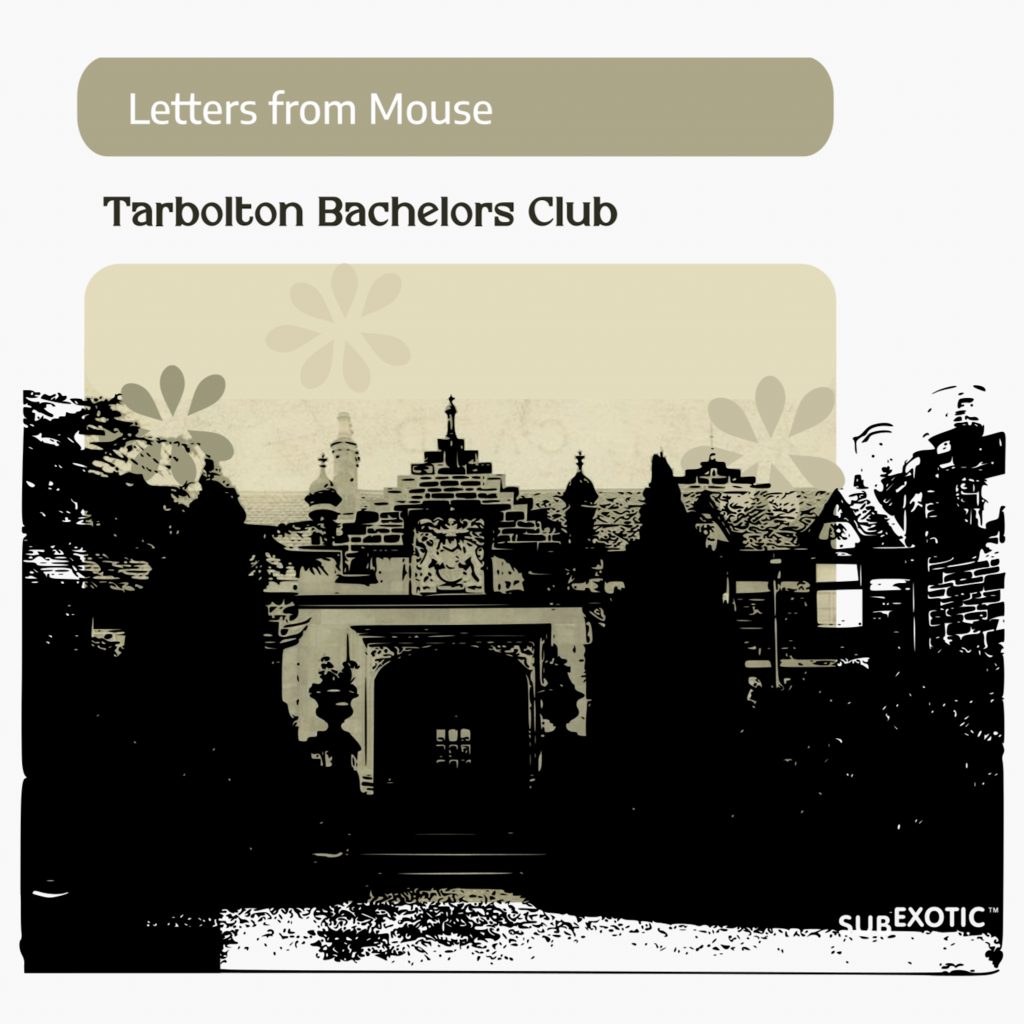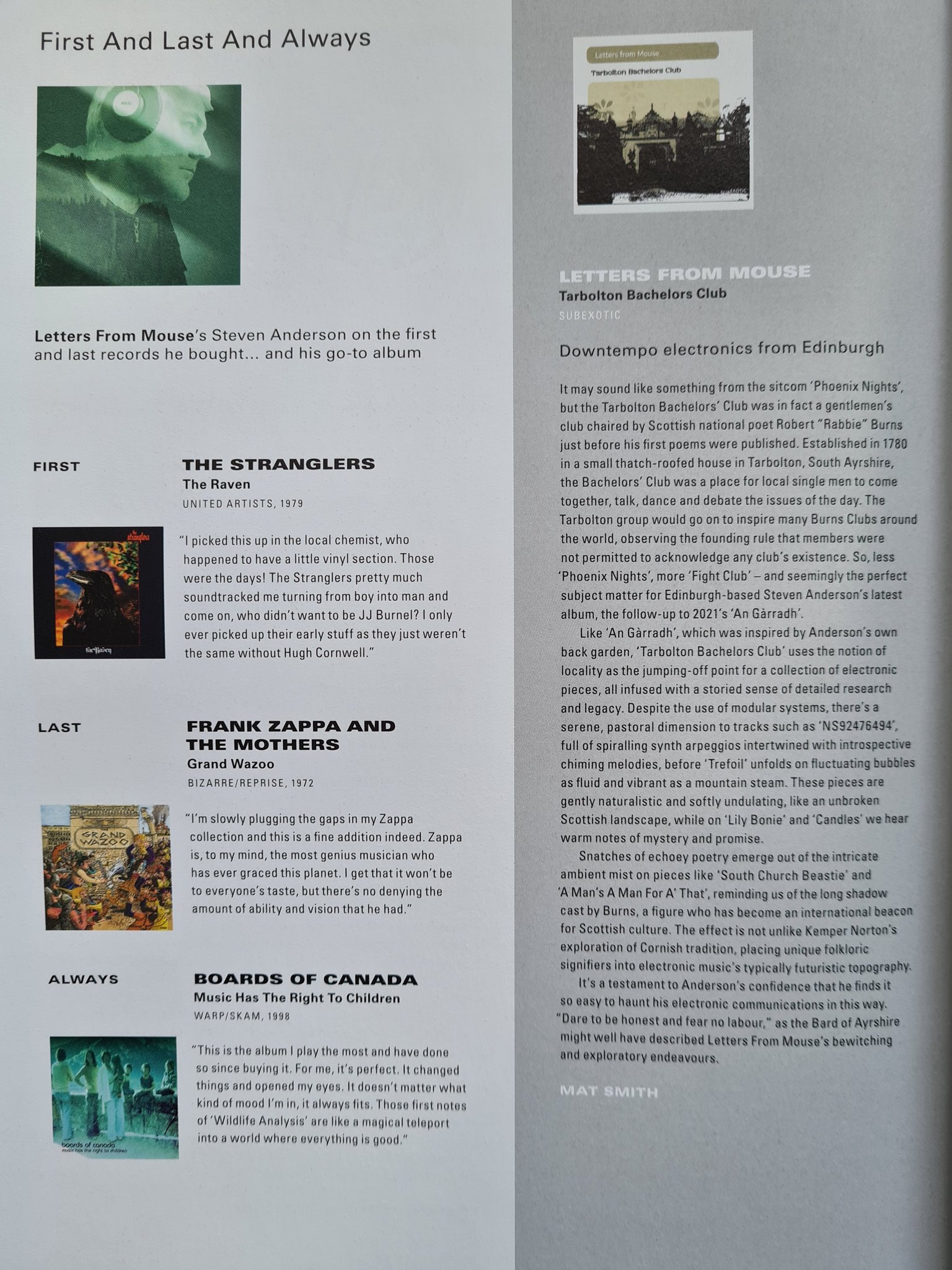 ELECTRONIC SOUND MAGAZINE Feb 2022 review and artist feature
______________________________________________________
"It is always a treat when an album is able to tell a story, even more so when this story can be told almost exclusively through its musical qualities. The newest upcoming release from Steven Anderson (a.k.a. Letters From Mouse) on Subexotic Records is a beautiful example of such a feat."
On The Fringes Of Sound review
______________________________________________________
"Echoes of Artificial Intelligence Warp, Charles Vaughen, Tangerine Dream, Belbury Poly and Library music permeate a chimed soundtrack of map coordinates, scenes viewed from propeller powered aircraft, vacuums and walks as Anderson offers a semi-Baroque meets late 20th century abstract vision of a thoughtful, magical sonic historiography. Anderson proves that the ghosts of that period still have much to share; a resonating voice brought back from the enlightenment with an evocative soundtrack to match."
Monolith Cocktail review
______________________________________________________
Following his widely acclaimed album An Garradh, Steven Anderson (aka Letters from Mouse) returns with another highly evocative offering on Subexotic records.
Tarbolton Bachelors Club is a trip into local history via modular synthesis, found sound and glimpses of poetry, uncovering links to one of Scotland's most famous icons, The Bard himself, none other than Rabbie Burns.
Burns proves to be the catalyst, as LFM begins to unearth interconnecting events and places, with each track linking back to the locality in diverse and provocative ways.
The 'Tarbolton Bachelors Club' itself, was started by Rabbie Burns as a gentleman's club for debate and discussion on the latest topics and, as such, neatly reflects LFM's rich dialogue with locality and history. As with An Garradh, Anderson proves his masterful skill in crafting magical backdrops of place and time, was not a one-off. LFM tells a wonderful story and must be commended for another truly captivating album.
Tarbolton Bachelors Club will be available for pre-order on Burns Night, 25th January 2022.
Written, produced and performed by Steven Anderson (Letters From Mouse)
Reading on "A Man's A Man for A' That" by Martin Gibbons
Special thanks to Robin @ Scottish Shale for permission to use their images of Polkemmet. www.scottishshale.co.uk
Artwork by Dan Seville (Subexotic)
Video wizardry by Mark Holden (Invisible Plan)