Magic & Myth / Inner Space release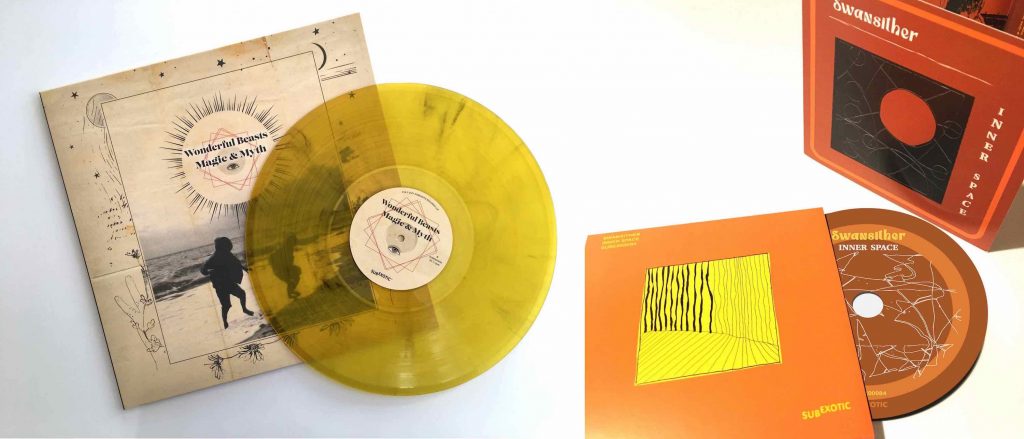 Some serious talent up for grabs with two new releases on Subexotic.
Swansither's debut album on Subexotic INNER SPACE is a helter-skelter of chunky electronic delights. It's clear Tom is going places, and judging by this he's in a hurry! Don't hang about - numbers are strictly limited on this one..
Wonderful Beasts briefly assume physical form with a gorgeous coloured transparent vinyl. MAGIC & MYTH is a beautifully presented array of delicate folk guitar manipulations and found sounds, filled with hope and tenderness.
Release day is the 20th May 2022. Do not miss this either of these stunning new works..