Surroundings - Special Edition CD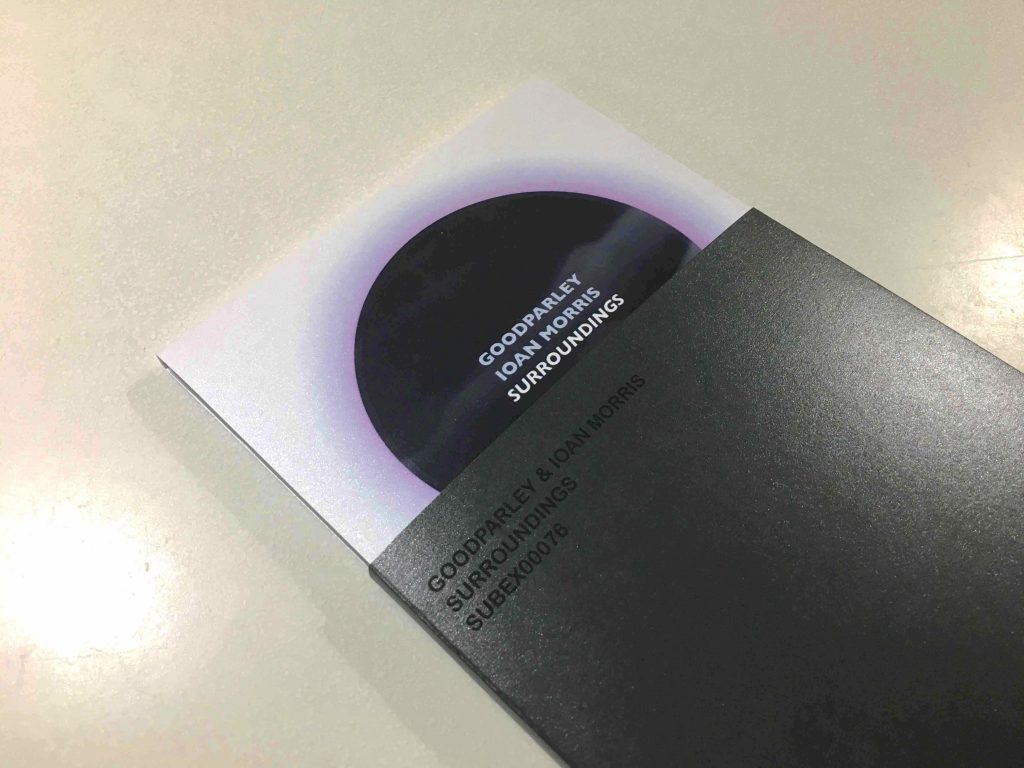 Goodparley & Ioan Morris have conjured up a marvellous set of "electronic tone poems", expressing deep aural musings of the world. Built from Morris' synth soundscapes and augmented by Goodparley's layers of improvised guitar, reflecting both the isolation of the album's creation during lockdown, but also optimism of returning to the wider world.
The special edition Compact Disc release goes on pre-order on 5th November, for release on 26th November 2021, and includes a striking double slipcase design, with a 6 panel inlay, an artist portrait postcard, and high quality replicated CD.