Audionautic Radio features Subexotic Shuffle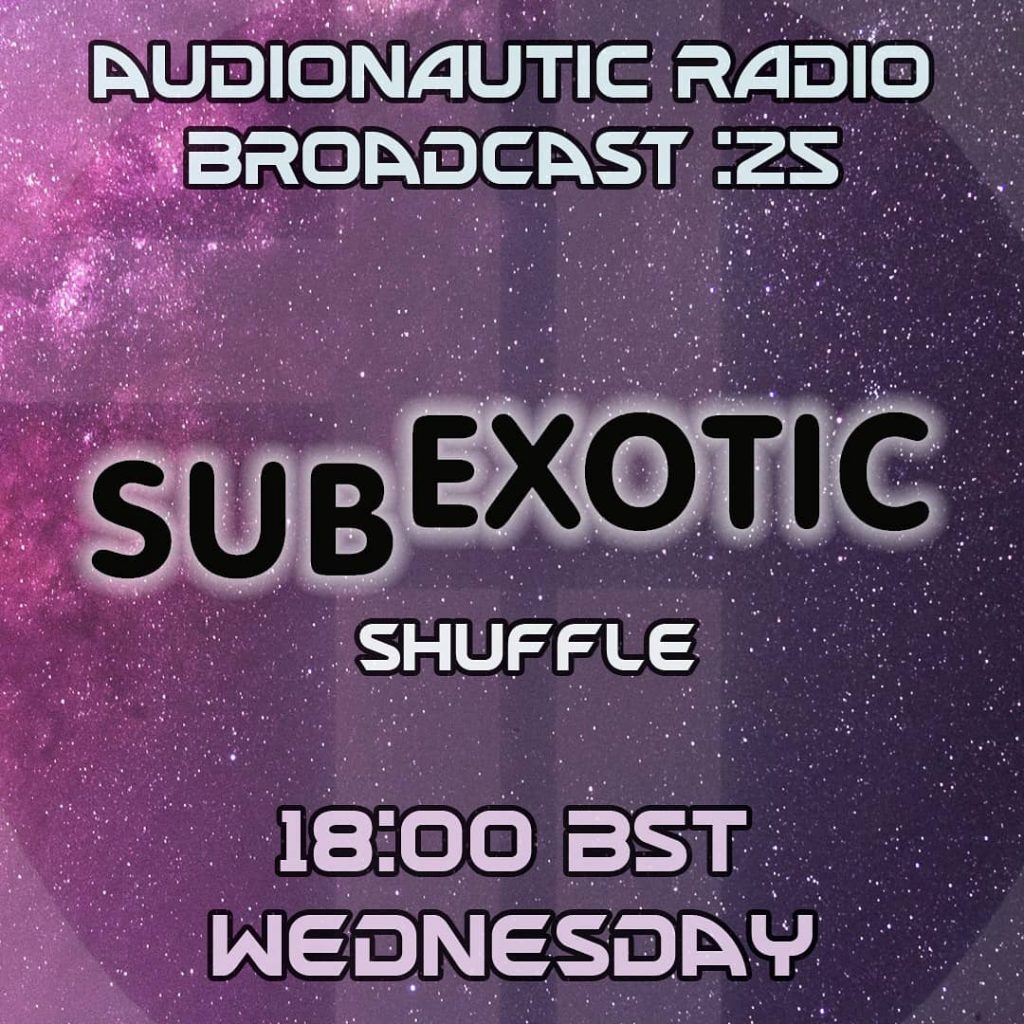 Audionautic Radio Broadcast 25 will feature an hour long mix from the Subexotic roster on Wednesday 29th September.
This is well worth checking out - there is so much talent to unpack in this marvellous mash-up that ebbs and flows through the back catalogue, including:
Blank Disco; Cub\cub; Dogs Versus Shadows; Orbury Common; Letters From Mouse; Counter Silence; Aum Taeppers; Simon Klee; Xqui; Onepointwo; Goodparley & Ioan Morris; Transient Visitor; Dogs Versus Shadows; The Home Current & Peter Wix; Preston.Outatime.
Subexotic is also marking the broadcast with a 10% discount on all products on the Bandcamp store until Sunday 3rd October - use the code Audionautic at the check out.