New arrivals from Pulselovers & Transient Visitor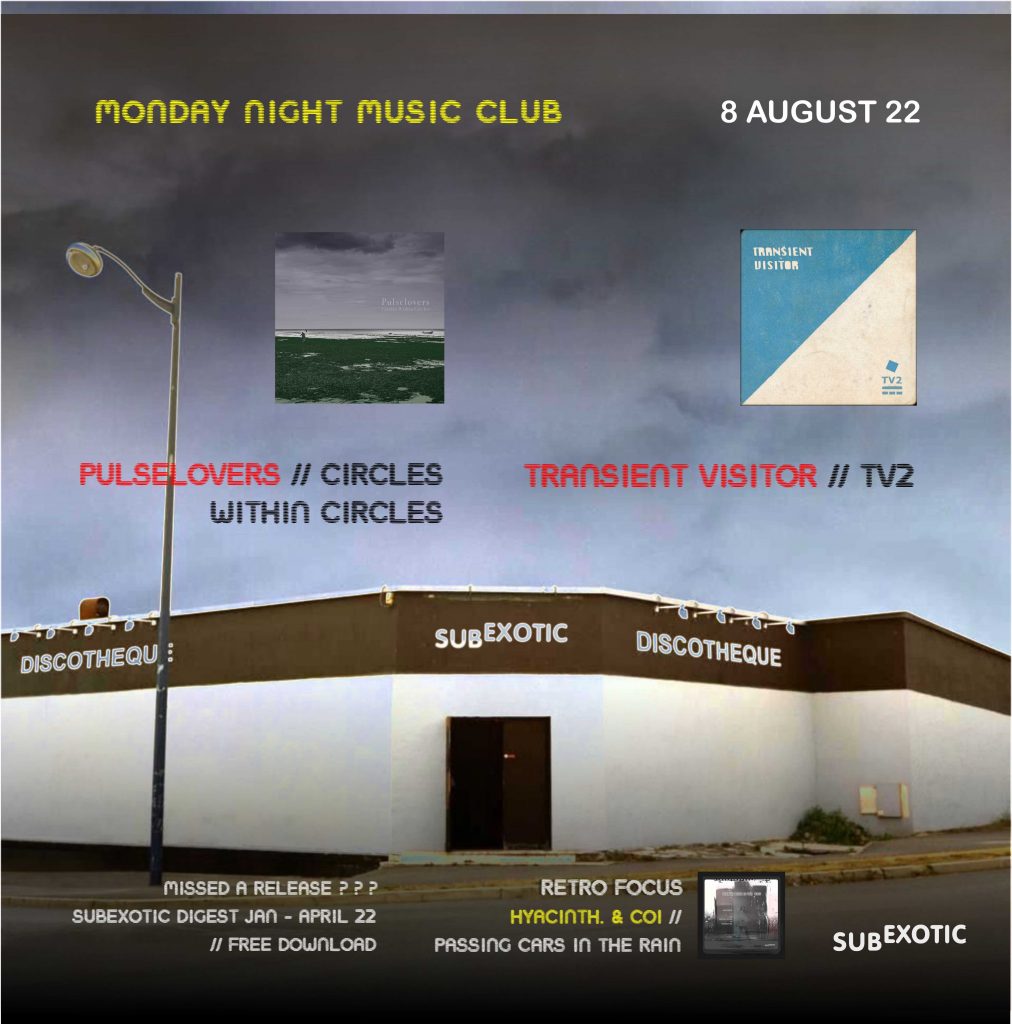 Monday Night Music Club returns for 8 August at 7pm BST
Two new albums will go on pre-order. Subexotic is very excited to be working with the wonderful Mat Handley under his Pulselovers moniker. Circles Within Circles is a retrospective compilation of his contributions to the iconic A Year In The Country albums over the last few years. The tracks stand as a towering tribute to Mat's enormous talent, and come in a beautifully presented transparent magenta pressing.
Transient Vistor returns for more fun and games with their follow up album TV2. Quirky and energetic to the last, these two well loved producers serve up another feast of 90's inspired dancefloor bangers through their own unique TV prism. TV2 will be available as a clear Flexi-disc album in the Lathe Cut Solutions series.
Missed out on any releases earlier in the year? Monday Night Music Club will also be offering a Subexotic Digest free download, including tracks from albums released between January and April. Contained within the mix, there will be a secret code which unlocks a 10% discount in the Subexotic Bandcamp shop till Tuesday 9th at noon.
Finally, the Retro Focus will be on Passing Cars In The Rain by Hyacinth. and The Central Office of Information, with the CD version being made newly available on Bandcamp.