Violet Mist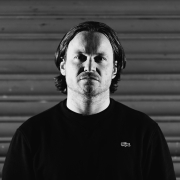 Violet Mist is an alias of Joseph Kindred's dystopian, synthwave side-project.
 
Joseph is no stranger to electronic music, and has been releasing records for over a decade under various guises from his Liverpool home studio. These include releases as Jozef K, Eternal Blood & Bluematter (with Thomas Ragsdale). 
Joseph is also a well-respected DJ and producer on the global dance music scene.
RELEASES