Violet Mist
Cyberwave
Vinyl Catalogue Number: SUBEX00102
Download Catalogue Number: SUBEX00103
General Release Date: 10/06/2022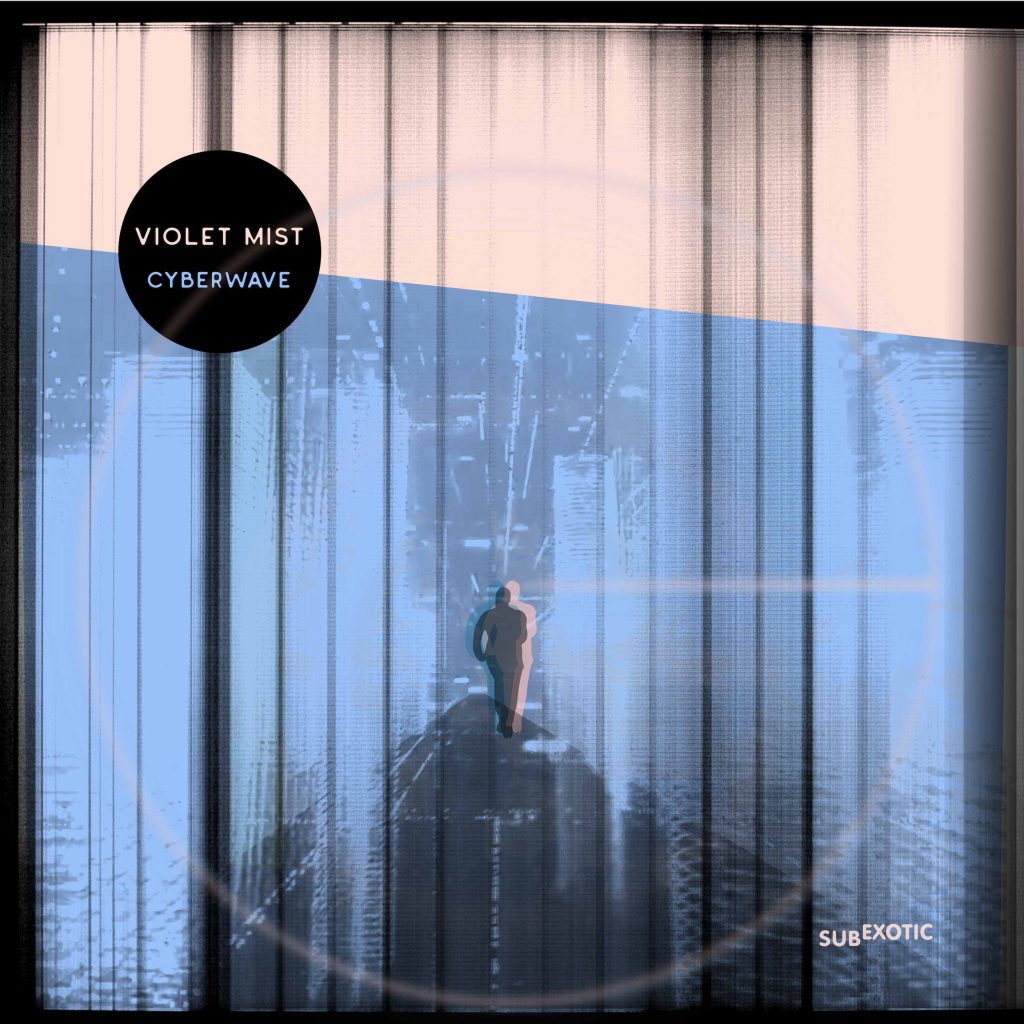 Joseph Kindred's dystopian, synthwave project comes to Subexotic Records for his third outing under the alias Violet Mist.
'Cyberwave' rekindles the moody cinematic poise and pared-down beats of his marvellous project debut album 'Glimmer' (Disintegration State 2020), with distilled slow burn cyberpunk motifs, to create a superbly compelling hypnotic dreamscape of an album.
Joseph is no stranger to electronic music, and has been releasing records for over a decade under various guises from his Liverpool home studio, including releases as Jozef K, Eternal Blood & Bluematter.
As an already established, and well-respected DJ and producer on the global dance music scene, Joseph brings a certain wry insouciance to his craft and, when quizzed, is reluctant to pin down the project's style and meaning, instead preferring to defer to the listener's own perception.


Despite little dialogue from the artist, it is clear from the music that Joseph relishes scene setting, and 'Cyberwave' expertly conjures an air of nostalgic/broken futures, a darkly rendered parallel world of 'low life and high tech', framed within a brooding slow motion soundscape of impending drama.


The question of what happens next is rich with simmering possibilities, and yet always elusive. Joseph skilfully plays with this alternating emotional bandwidth to draw us into the heart of his noir soundtrack, effectively breaking the third wall as the listener is invited to construct their own narrative.


'Cyberwave' releases on 10th June via digital platforms, as well as being a debut release for the new 'Lathe Cut Solutions' Flexi-disc series on Subexotic.
releases June 10, 2022
All tracks written, produced & mixed by Joseph Kindred (Violet Mist)
Mastering & artwork by Dan Seville (Subexotic)