Swansither
Inner Space
CD Catalogue Number: SUBEX00084
Download Catalogue Number: SUBEX00085
General Release Date: 20/05/2022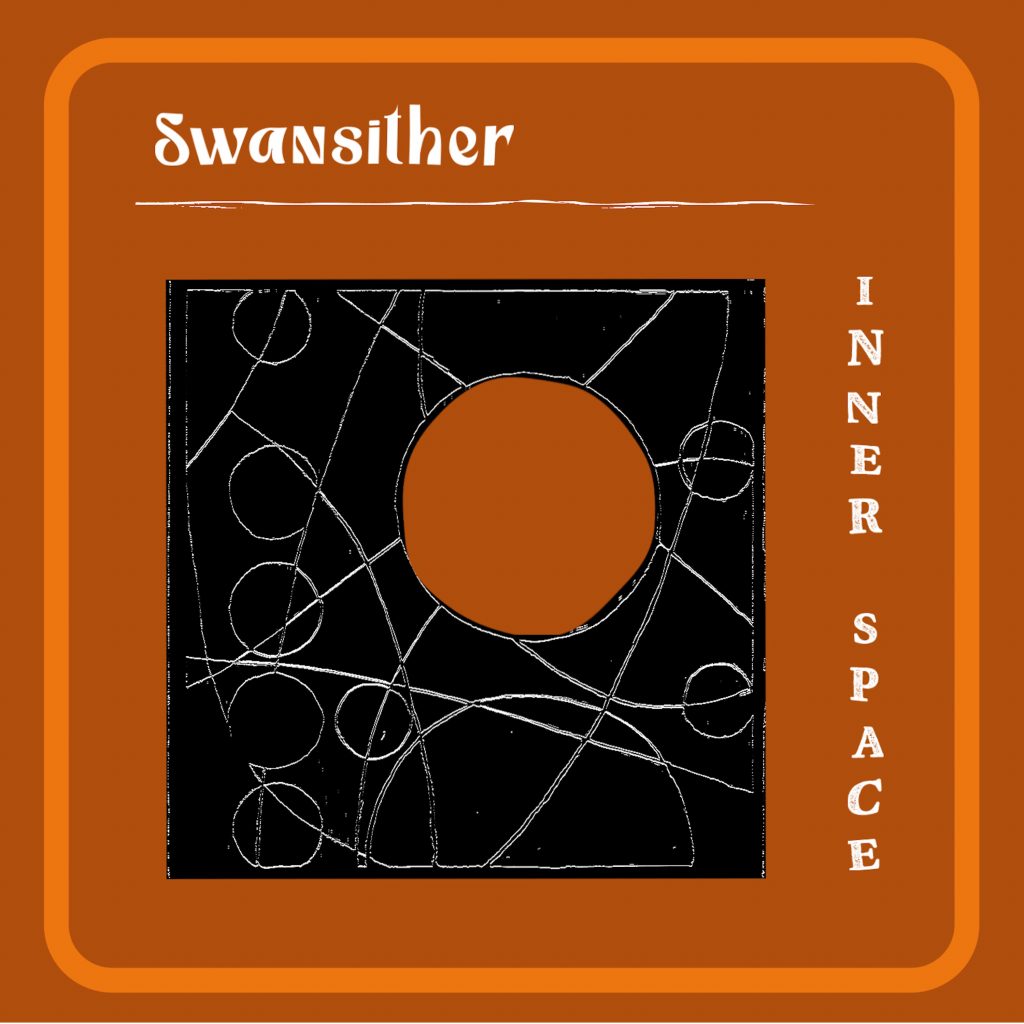 Tom Kennedy's metamorphosis into Swansither has been a fascinating process. Originally one half of 00s outfit The Collectors, their work had been well received on the emerging downtempo scene with a couple of releases on Mantis Recordings. Following the unfortunate premature demise of the label, Tom became disillusioned with the status quo, and more specifically felt a growing sense of boredom with computer music and working with MIDI.
Tom's hands-on creative drive turned to scagliola work (an exquisite sculpted marble-like material) and farming his small-holding in Shropshire. Musically, things really began to change for Tom following the discovery of modular synthesis. This alternative methodology brought about a fresh mindset, sparking a plethora of new and exciting experimental material. Tom describes the resultant process as "pretty chaotic":
"I have no formal music training. Pulling something coherent out of modular synths can be pretty wild, and I have to be ready to follow wherever it takes me. That's why this album Inner Space has so many different vibes. My process is like going fishing ; some days I catch nothing, some days a big one, some days a fish that nobody even knew existed!!
My set up is based around a Make Noise Shared System, plus another case of modules by Mutable Instruments, ALM etc, and more Make Noise. Major elements of my sound come from the Moog Subharmonicon, the Moog Subsequent 37, Roland Jupiter 8, Dreadbox Abyss, and Meris Polymoon.
It's mostly live performance, practised over and over before pressing "record". I try to multitrack record, to enable editing later (in Logic) but some of the tracks are just stereo out from the mixer. The production is a bit rough, but I do like imperfections and surprises."
Despite this change of direction, Tom remains true to his early collaborative instincts and Inner Space enjoys some notable contributions from Benet Walsh and Sam Kelly:
"Working with other musicians, I'm always amazed at what can happen when there are more minds involved. For example, working with Benet Walsh, who is such a talented musician, and often co-writes with Plaid, was a key part of the evolution of Psynco and Marefurle."
The creative energy throughout his Swansither project is a testament to Tom's new found enthusiasm. With a jam of styles, textures and tones, Inner Space is a breathtaking experience that shifts restlessly in the imagination. With a follow up album already in production, there is a strong sense this pent-up musical incarnation has plenty more to tell us..
releases May 20, 2022
All tracks by Tom Kennedy on modular synth
Clarinet on Psynco & stings on Marefurle by Benet Walsh
Drums on Swansither by Sam Kelly
Additional production by Josh Croft
Drawings by Tom Kennedy
Design by Dan Seville