Pulselovers
Circles Within Circles
Vinyl Catalogue Number: SUBEX00080
Download Catalogue Number: SUBEX00081
General Release Date: 12/08/2022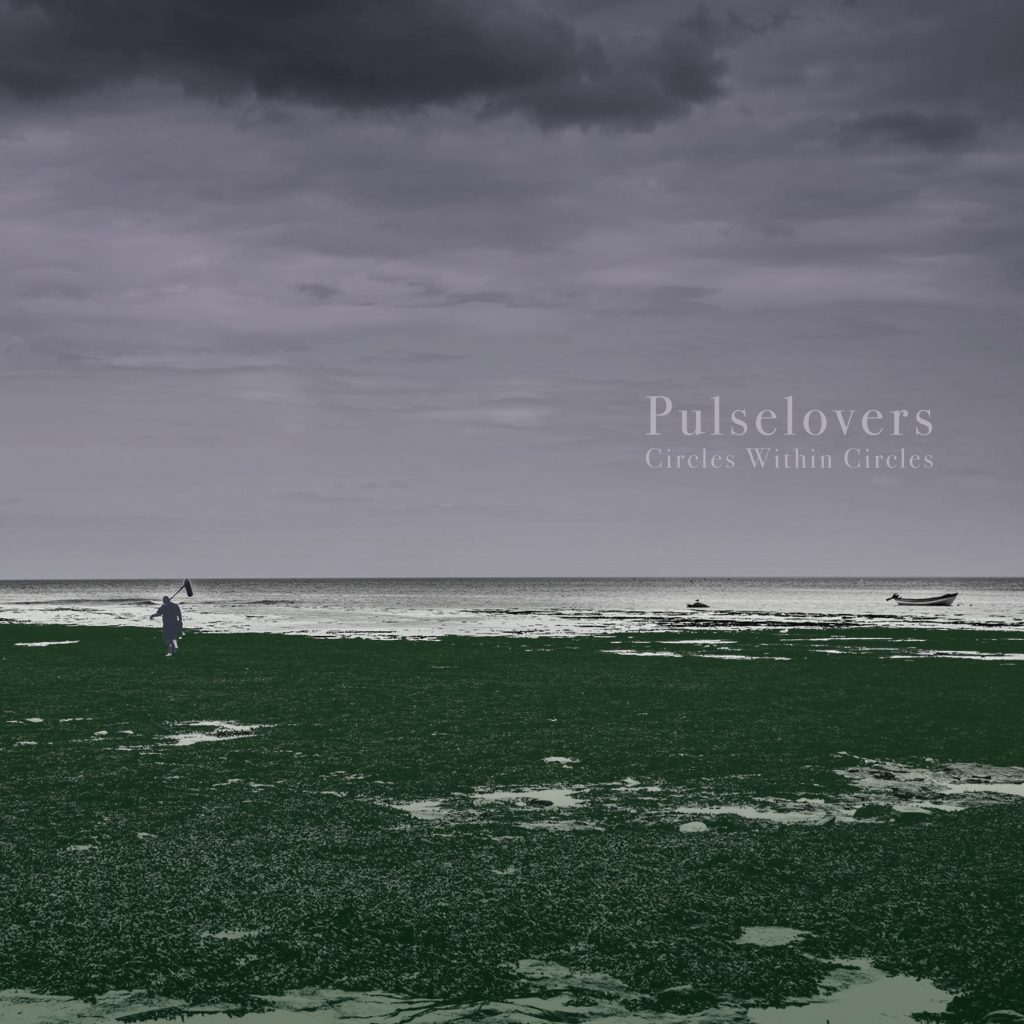 Pulselovers is the recording moniker of Doncaster's electronic music polymath - Mat Handley.
In recent times, Mat's restless enthusiasm and boundless talent has seen him excel in a variety of related fields: as a much-loved broadcaster (presenting 'You, the Night and the Music'); dispensing his electronic magic as a member of the bands Floodlights and Vert:x; and founding the essential Woodford Halse tape label.
While recording as Pulselovers, he has produced a string of impressive releases, including titles on Castles in Space, Sensory Leakage, Polytechnic Youth,Misophonia, Russian Library, Do It Thissen, as well as regular contributions to the iconic A Year In The Country album series.
Mat explains how reviewing these AYITC contributions gave rise to the possibility of compiling a retrospective collection as a stand alone album:
"Circles Within Circles contains tracks that have previously appeared on albums released by A Year in the Country between 2017 and 2020. Each collection had a particular theme which gave me an opportunity to experiment and develop the way I work by incorporating field recordings, tape loops and enrichments from additional instrumentation played by friends and kindred souls (guitar, bass, saxophone, flute, violin, vocals etc).
For example, the track "Brodsworth" is built around a four track tape loop of different synth tones to create a rudimentary (and very lo-fi) Mellotron, played using the sliders on the Tascam 414 in place of keys. For "Fuggles", my partner and I broke into an abandoned brewery in Sheffield and made recordings of the empty space and crumbling concrete. For "Beat Her Down" I assembled a virtual choir lead by Katje Janisch to sing a simple but disturbing folk nursery rhyme.
It was my friend (and Floodlights main man) John Alexander who suggested collecting the AYITC tracks into a single volume and after several different permutations (around 5 pieces were excluded from this compilation), I think we've managed to put together something that feels like a coherent stand alone album. I've enjoyed revisiting these works, some of which I've not listened to in 5 years.
Thanks to Steve Prince of AYITC for his inspirational concepts and to Dan at Subexotic for giving these pieces a second home."
Circles Within Circles will be released on 12th August, via digital platforms and limited edition pressed vinyl.
releases August 12, 2022
Mat Handley - Synths, Piano, Percussion, Field Recording, Water Pendulum, Paintbox, Tape Loops, Vocals, Programming
with
John Alexander - Bass (1) Guitar (1,2,8) Noise (2)
Dave Millsop - Guitar (5)
Neil Whitehead - Bass (5)
Harriet Lisa - Saxophone (1)
Vocals on Beat Her Down - John Alexander, Colin Bradley, Andy Buckle, Clara Handley, Mat Handley, Naomi Handley-Ward, Peggy Handley-Ward, Tammy Handley-Ward, Katje Janisch, Lou Maloney, and Allan Murphy
Written by Mat Handley with contributions from the players.
Tracks originally recorded for A Year In The Country
Utmost thanks to Steve Prince, whose A Year in the Country blog, albums and books are a constant source of inspiration.