Hyacinth & The Central Office Of Information
Passing Cars in The Rain
CD Catalogue Number: SUBEX00066
Download Catalogue Number: SUBEX00067
General Release Date: 21/01/2022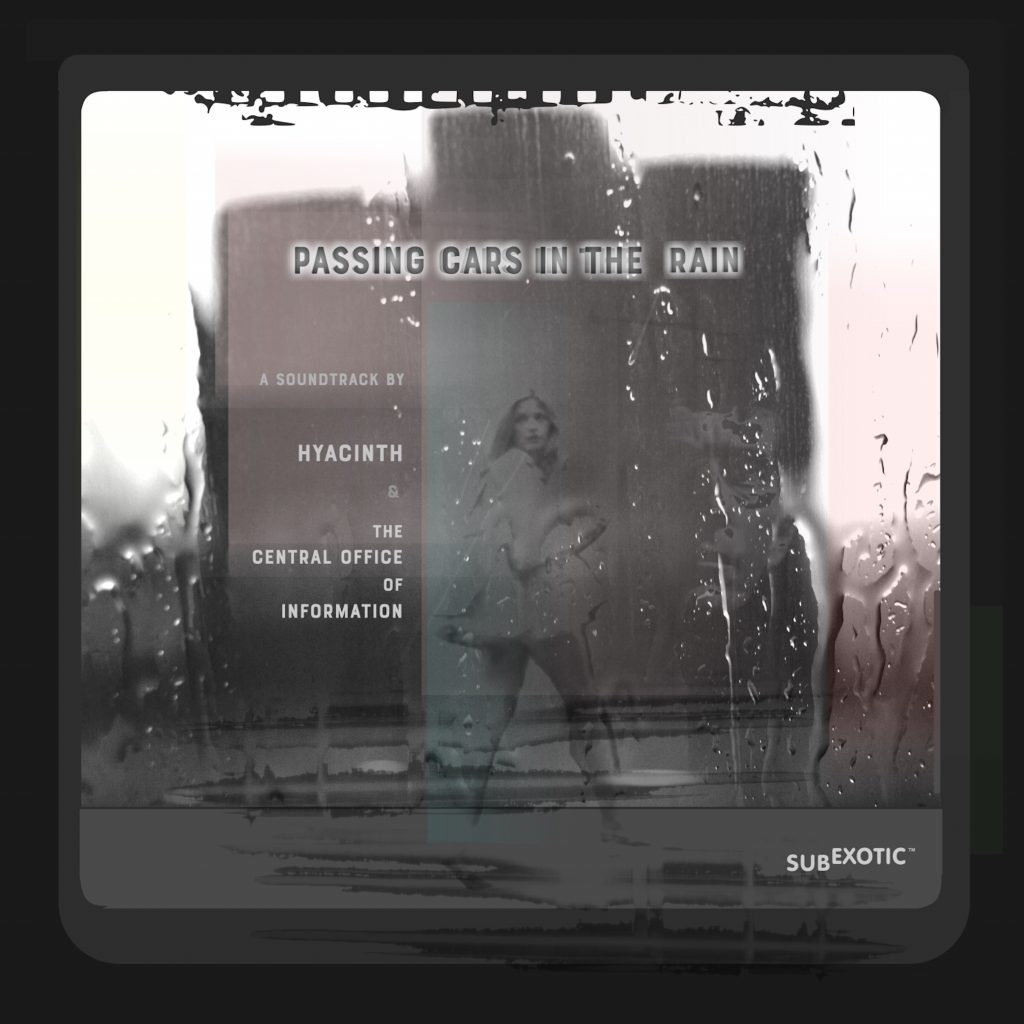 A gripping new split soundtrack album from two live wires of the underground electronic music scene.
Hailing from Portland, Oregon, and Welling, Kent respectively, Hyacinth kicks off proceedings with a succession of his trademark dada-esque breaks and beats. Compelling, beguiling, restless and transitory, this is Hyacinth at his superb peak.
The Central Office of Information picks up the rainswept transport theme, carving out a suspense-laden electronic soundtrack to create a stunning album counterpoint.
Some bonus Hyacinth works close proceedings with such a flourish, it's hard not to be overwhelmed with the sheer amount of artistry on show.
Passing Cars In The Rain documents two fascinating electronic producers at their finest. A certain treat for the curious explorer..
releases January 21, 2022
Written, produced and performed by:
Ryan Durfee (Hyacinth)
Except (COI) written, produced and performed by:
Alex Cargill (The Central Office Of Information)
Artwork and mastering by:
Dan Seville (Subexotic)