Dogs Versus Shadows
The Lull of the Ley
CD Catalogue Number: SUBEX00092
Download Catalogue Number: SUBEX00093
General Release Date: 04/03/2022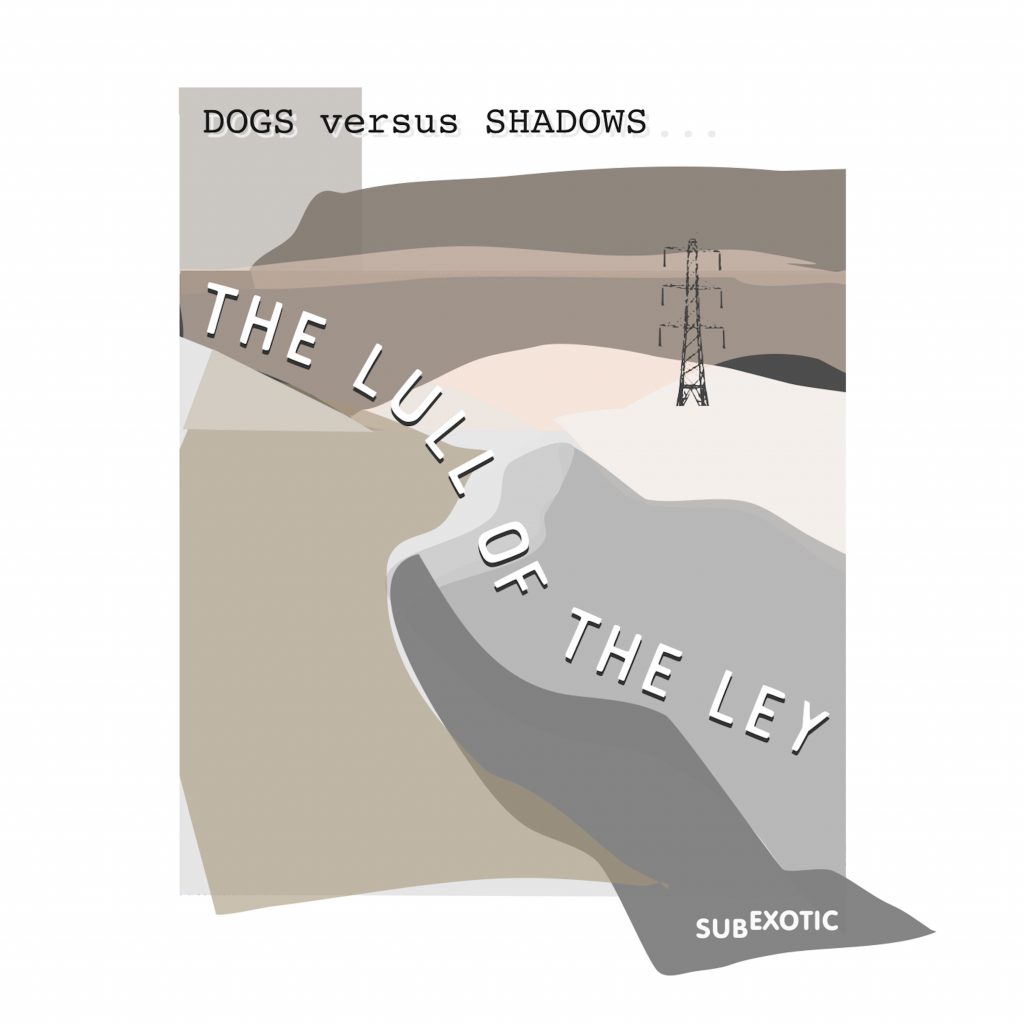 The Lull of the Ley is Lee Pylon's (Dogs Versus Shadows) sonic exploration of writing by the archeologist Bec Lambert (Lady Liminal) The album seeks to reflect her rich dialogue with liminal places, with each track taking a cue directly from her writing. With its landscape of pylons, ghostly photo apps, subways, corridors, substations and beyond, on first inspection this appears to be a lonely place. However, Lee's lively, vibrant score seeks to press further, and we begin to see how this landscape frames the human condition:
"This album was inspired by Bec's writing, which often strikes at the heart of what it means to be human. The album is dedicated to every human on the planet - because we are all connected."
The special edition CD booklet includes an essay by Bec Lambert, interspersed with original artwork by Dan Seville.
"The Hum has been with me since I was a child. It was, and still is, my connector with the world, with the universe. The Hum penetrates through to our very bones, connecting life physically and metaphorically. It pulses through the geological strata, vibrating through wood, water, soil, stone, Now, it also has a modern counterpart within the electric ley.
From an early age I began having vivid dreams, where I would leave my physical body restlessly slumbering in its bed, and connect, through the pylons over yonder, with the rest of the world. I'd soar along the electric ley, to far away countries, seeking out others like me, who wanted to be set free from the pain of their everyday existences too.. "
The Lull Of The Ley will be released on 4th March, via digital download and special edition Compact Disc.
Written & produced by Lee Pylon (Dogs Versus Shadows)
Text by Bec Lambert (Lady Liminal)
Mastering & Artwork by Dan Seville (Subexotic)