Cub\cub
Radiant Crush
Vinyl Catalogue Number: SUBEX00072
Download Catalogue Number: SUBEX00073
General Release Date: 02/09/2022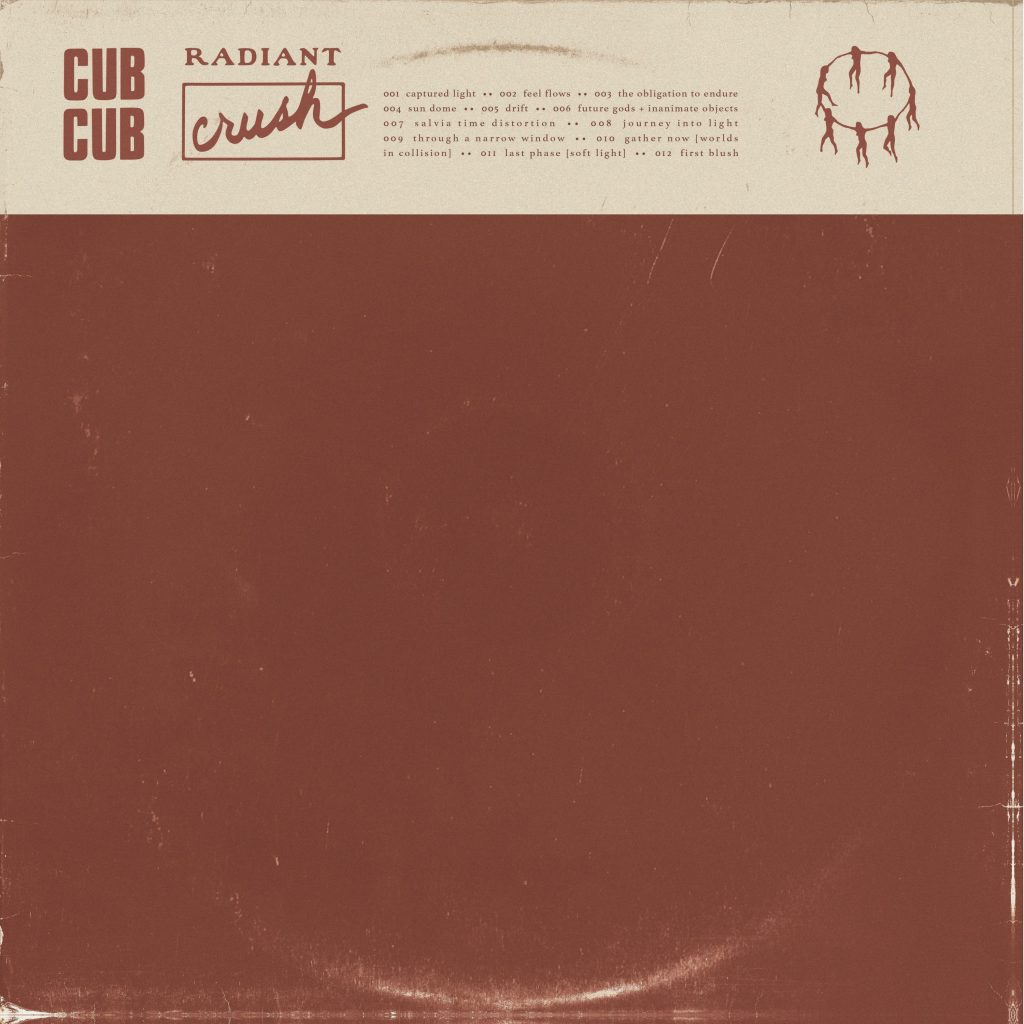 Josh Hughes (Cub\cub) returns for his second album of a long hot summer, Radiant Crush.
Following the glimmering enchantments of his previous outing, Nothing New Under The Sun, this latest chapter brings things to a dizzying climax.
While Josh's palette champions the lo-fi, it's his ability to unveil rich melody, seemingly spilling through ever shifting sliding doors, that leads the listener on a merry dance of intangible delights. As Radiant Crush continues to build, we increasingly discern hazy voices coming through the divide: Through a Narrow Window resonates like a lost gem from This Mortal Coil; until Drift finally breaks through with Louisa Osborn's blissful vocal performance, pulling everything into focus to stand as the album's glorious centre piece.
While Radiant Crush is very capable of speaking for itself, when pressed Josh describes his work as "music for an incurably ambiguous world", and we can see how nothing is quite what it seems when he goes on to describe this latest album in similarly evasive terms:
"Radiant crush is a series of nebulous concepts designed to make the listener think about the way in which we as human beings can idealise a past that never existed. The album focuses on the fragility of the human brain and the power emotions have over recollection through tracks that leave you with a feeling of longing, for something you can't quite put your finger on.
I think more than any other work I've made, this album feels the most human.
Vocals feature quite prominently throughout the record, most of them are distorted, veiled or fragmented in keeping with the theme of a loss of connection and meaning. Drift is the only track on the album with intelligible vocals, this was intentional as it honestly and tenderly deals with the theme of living in an incurably ambiguous world."
releases September 2, 2022
Written, mixed & produced by Joshua Hughes (Cub\cub)
Vocals on Drift by Louisa Osborn
Mastering by Antony Ryan (RedRedPaw)
Cover design by Josh's mate Rob