The Fractal Skulls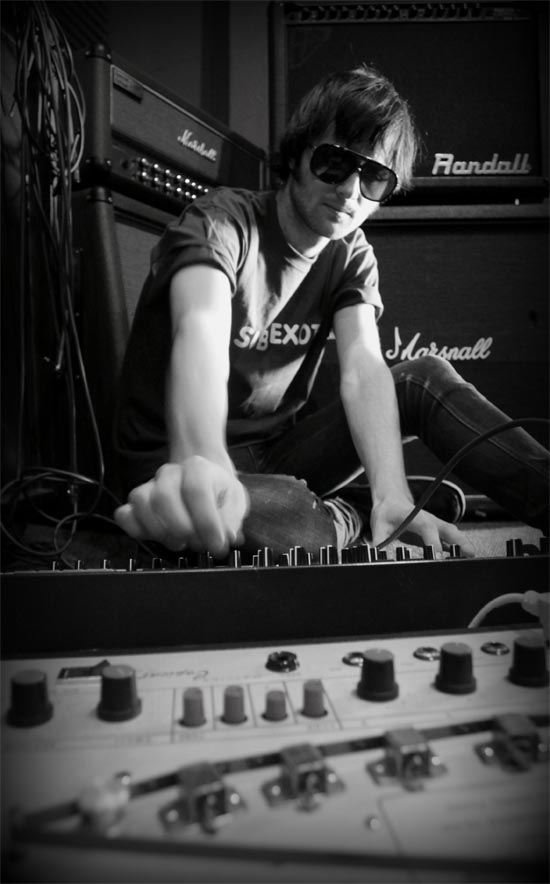 Using the basic building blocks of analogue generated loops and minimalist drone, The Fractal Skulls weave subtly evolving patterns of hypnotic sound to produce kosmische music that transcends the sum of its deceptively simple parts. The man behind the Skulls is Chris Smith, a studio engineer by day, whose recorded work first emerged on a brace of limited edition cassette/CD-R releases in 2010-11.
Drawing influences from the classic Krautrock of Cluster and Harmonia, as well dub pioneers like King Tubby, The Fractal Skulls also bear obvious comparison to some of the more recent artists who have done so much to put analogue electronics back at the top of the agenda – names like Oneohtrix Point Never and Peaking Lights inevitably spring to mind.
Key to The Fractal Skulls' music is the use of repetition to create an immersive and all encompassing sonic environment. While careful to avoid grinding any axes against digital production, Chris is single-minded in his adherence to analogue sound sources, with his musical setup currently revolving around a core of synths, phaser pedals, echo unit, drone commander and 707 drum machine. The Fractal Skulls is all about exploring the maximum creative possibilities within a limited set of boundaries, relying on the elements of chance and error that are inherent in analogue equipment to open up new directions in the music.
"Sometimes I find records these days are too perfect – being too obsessed with perfection means you lose the emotion and the humanity. For me, there are always some mistakes you can almost write around, and after a while they become central to the music."
For Chris The Fractal Skulls is all about creating sonic snapshots of moments in time, weightless and preserved for eternity, reflecting the environment, circumstances and mood that produced the moment. Throughout the recording of his forthcoming album, he has been documenting his ongoing efforts by taking daily Polaroids of his work, equipment, and surroundings, which will eventually form an archive of everything that went into the project, each picture to be distributed as a one of a kind insert with early limited edition copies of the record.
Chris is buzzing with ideas for future directions. He has recently remixed some tracks for Croatian post-punk acts Hemendex and We Can't Sleep At Night, and intends to explore the possibilities of the remix further. He's also developing his live material, and is working on putting a band together to expand the possibilities for The Fractal Skulls as a performing unit. Other ambitions include recording a project entirely produced for headphone listening, delving into the world of film soundtracks, and expanding on the use of field recordings in his music – "I love the idea of using the repetition in everyday objects and sound phenomena."
The Fractal Skulls full length debut album, Rayleigh Scattering, is now on general release, including a limited edition vinyl edition exclusively through on Subexotic Records. An advance track from the set, 'Good Girl', also featured on the Wire Tapper #29 CD included with The Wire magazine's July issue.
RELEASES