AUM TAEPPERS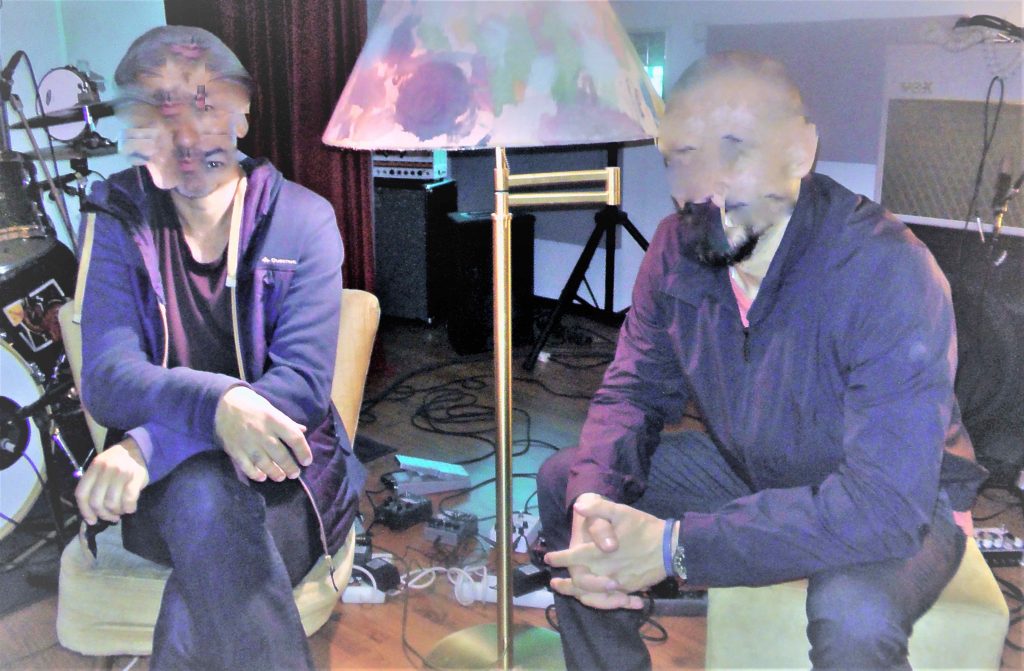 Aum Taeppers is a Stuttgart-ian duo playing superbly crafted electronic rock music.
After a playful and enigmatic 7" single on the highly respected Buried Treasure label in March 2021, Subexotic Records were delighted to follow up with their debut long-player Oumbra.
Armed with analogue synthesizers, electric guitars, live electronics and drums, Daniel Vujanic and Niko Lazarakopoulos create swirling and shapeshifting instrumental soundscapes as well as concise songs incorporating healthy doses of singularity and repetition.
Their work simultaneously flirts with krautrock, electronica and minimal music tropes, moving from impenetrable electronic thickets into restless rhythms of euphoria and back again, fluctuating between psychedelic noise, leftfield popular music and a beloved midnight movie ambience.
An energetic vituosity flows through everything they do, both musically and visually. Vujanic's arresting collage work suggests a fascinating surreal counterpoint to their vibrant musical setting.