The Fractal Skulls' Rayleigh Scattering – Out Now!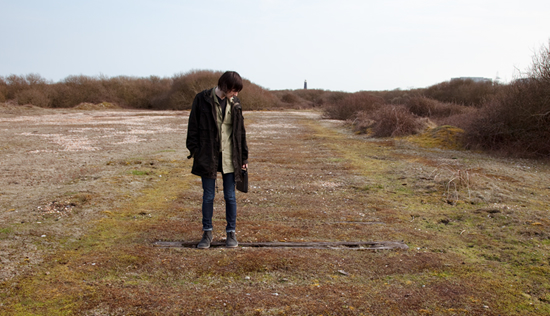 "In a different world The Fractal Skulls would be as big as Oneohtrix Point Never or would be lauded as part of the Ghost Box roster."
Both Bars On
The Fractal Skulls' blistering new album, Rayleigh Scattering, hits the stores this week on Subexotic Records.
Built around hypnotic electronics, insinuating drone, and the subtle use of found sounds, Fractal Skulls music is all about exploring the maximum creative possibilities within a limited set of boundaries, relying on the elements of chance and error that are inherent in analogue equipment to open up new directions in the music.
Taking its title from the electromagnetic process which essentially explains why the sky is blue, Rayleigh Scattering effortlessly achieves the combination of abstraction and beauty that the reference implies. The album was composed over a two year period during which The Fractals' mainman Chris Smith travelled widely, and it is steeped in the atmospheres of locations as far afield as Croatia, Paris, and New York City, as well as the bucolic surrounds of the English countryside in which much of the work was laid down. Found sounds from these travels have been seamlessly incorporated, and the overall feel of the album is intentionally one of a travelogue or a journal of momentary impressions, reinforced by the cover art's in-the-instant snatch of life in transit.
To check out the excellent videos for a couple of the album's highlight tracks, head over to our Videos page. And you can secure a copy of Rayleigh Scattering at the Subexotic online shop – available on digital (MP3 or WAV), CD, or vinyl (including download coupon and one-of-a-kind limited edition Polaroid by Chris Smith, while stocks last).